Afternoon activities / Käpylä Comprehensive School, Lower and Upper Stages, Liikkuva ja Leikkivä Lapsi Helsinki ry

View larger map
Address:
Untamontie 2
00610 Helsinki
Telephone: +358 40 568 9302
E-mail: toimisto@paila.fi

Opening hours:
open Mon-Fri until 17 o'clock


Home pages »

Other contact information:
+358 50 592 3002

Regional coordinator
Eeva Elsinen
+358 9 310 89205, +358 40 334 5825
eeva.elsinen@hel.fi
,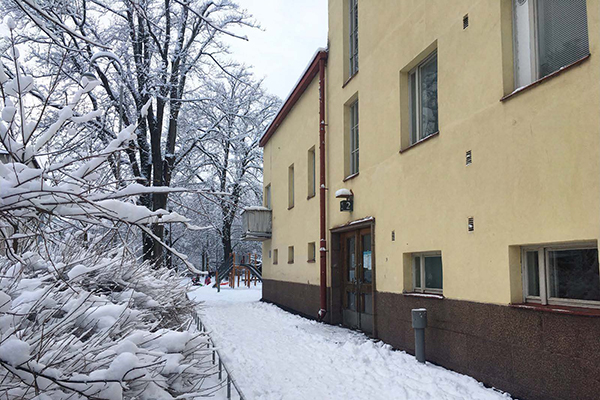 Accessibility
The route to the main entrance

The route to the entrance is smooth and sufficiently wide and illuminated.
The main entrance

The entrance stands out clearly and is illuminated. There is a canopy above the entrance.
In connection with the entrance, there is 1 step.
The doors connected to the entrance stand out clearly. Outside the door there is sufficient room for moving e.g. with a wheelchair. The door is heavy or otherwise hard to open.
The entrance has thresholds over 2 cm high.
The foyer is cramped.
In the facility

The customer service point has 3 floors.
The facility has thresholds over 2 cm high.
The doors in the facility stand out clearly.
Suomeksi » | På svenska » | In English