Afternoon activities / Malmi Comprehensive School, Lower Stage / Silkokuja / EAU, Education Division

View larger map
Address:
Silkokuja 7
00700 Helsinki
Telephone: +358 9 310 23266
E-mail: ira.eerikainen@hel.fi

Opening hours:
Valid for the time being:
- Mon-Fri until 17.00


Other contact information:
Regional coordinator
Eeva Elsinen
+358 9 310 89205, +358 40 334 5825
eeva.elsinen@hel.fi

Operated by:
Education Division, Basic education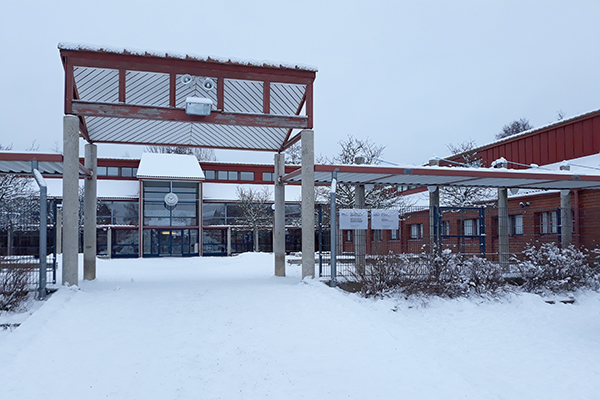 Accessibility
The route to the main entrance

The 8 accessible parking spaces are located outdoors over 10 m from the entrance. The width of the parking spaces is less than 3.6 m.
The route to the entrance is guided, rough and illuminated and it uses movement-guiding surface material.
The main entrance

The entrance stands out clearly and is illuminated. There is a canopy above the entrance.
The doors connected to the entrance stand out clearly and the glass doors have contrast markings. Outside the door there is sufficient room for moving e.g. with a wheelchair. The door requires the use of a door phone, opening easily manually.
The entrance has thresholds over 2 cm high.
In the facility

The customer service point is located on floor 2.
For moving around, there is a lift, which can hold a wheelchair; the door opens easily manually. The floor numbers in the lift cannot be felt with fingers. The button for the exit floor stands out from the other buttons. (The minimum dimensions for an accessible lift are width 1.1 m and depth 1.4 m.)
The doors in the facility stand out clearly. The glass doors have contrast markings.
The facility has an accessible toilet on the same floor as the entrance.
Suomeksi » | På svenska » | In English