Pasila Library

View larger map
Address:
Kellosilta 9
00520 Helsinki
Postal address:
Pasila Library, P.O. Box 52402, 00099 HELSINGIN KAUPUNKI

Telephone: +358 9 310 85001
E-mail: tietopalvelu.pasila@hel.fi

Opening hours:
Normaaliaukiolo:
- Mon-Thu 8.00-20.00
- Fri 8.00-18.00
- Sat 10.00-16.00
- Sun Closed
Date period: March 26, 2023 - 10.00-16.00
Date period: April 6, 2023 - 8.00-18.00
Pitkäperjantai: April 7, 2023 - Closed
Date period: April 8, 2023 - 10.00-16.00
Pääsiäispäivä: April 9, 2023 - Closed
2. pääsiäispäivä: April 10, 2023 - Closed
Vappu 2023: May 1, 2023 - Closed
Date period: May 17, 2023 - 8.00-18.00
Helatorstai: May 18, 2023 - Closed
Date period: June 22, 2023 - 8.00-18.00
Juhannusaatto: June 23, 2023 - Closed
Juhannuspäivä: June 24, 2023 - Closed
Opening hours


Home pages »

Social media:
Facebook

Operated by:
Culture and Leisure Division, Culture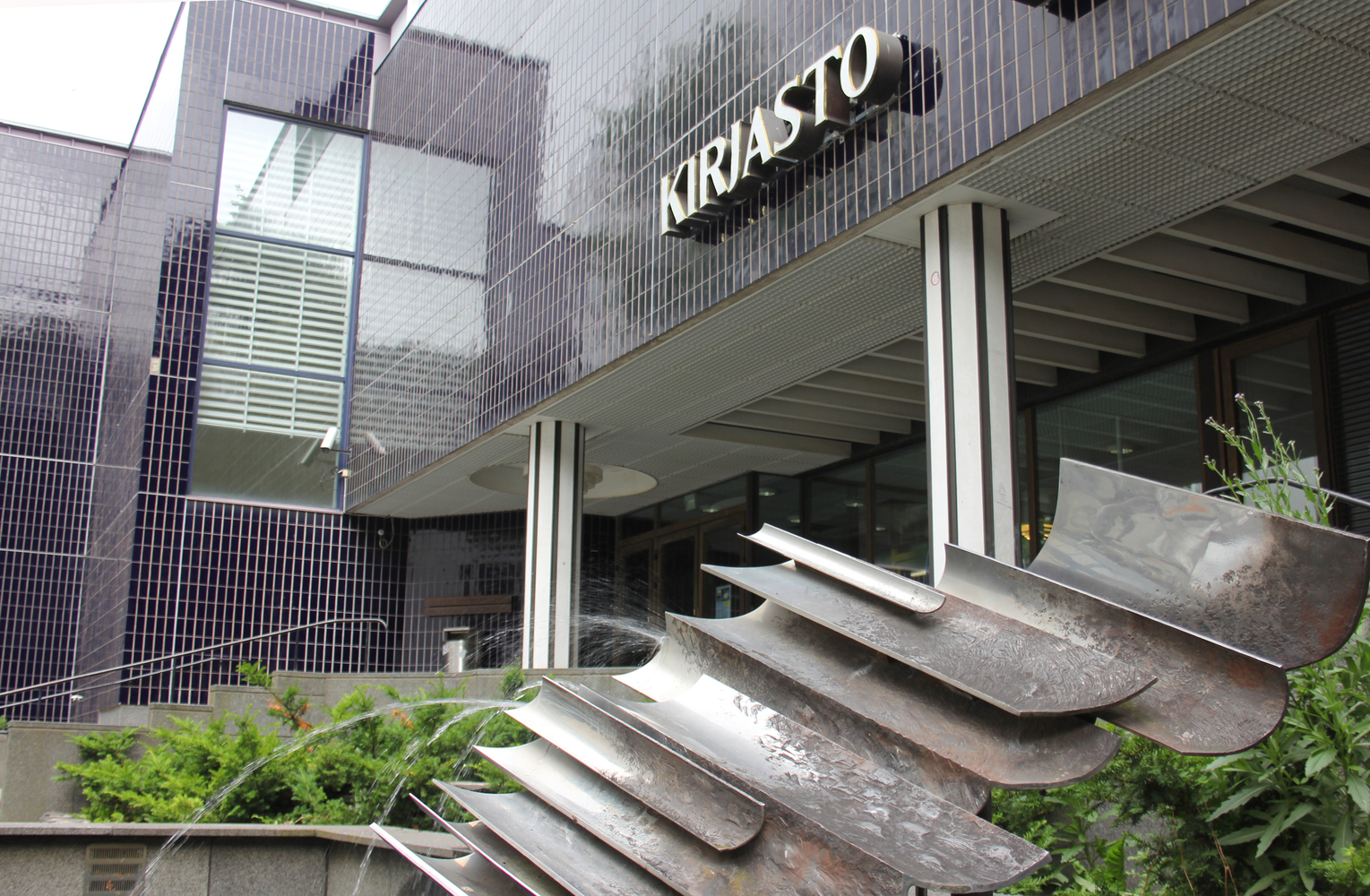 Accessibility
The route to the main entrance

The 2 accessible parking spaces are located in a parking hall under 10 m from the entrance. The width of the parking spaces is less than 3.6 m.
The parking hall has a lift, which can hold a wheelchair; the door opens automatically. The floor numbers in the lift cannot be felt with fingers. (The minimum dimensions for an accessible lift are width 1.1 m and depth 1.4 m.)
The pick-up and drop-off area is located in the vicinity of the entrance, giving easy access to the pavement.
The route to the entrance is guided, smooth and sufficiently wide and illuminated.
The route has a ramp over 6 m long with an intermediate landing, with handrails on one side.
In the facility

The customer service point is on the same floor as the entrance.
The customer service point has directions to the different facilities.
The doors in the customer service point are hard to perceive. The glass doors have contrast markings.
The waiting room of the customer service point has no queue number system. The waiting room has chairs.
The customer service point has a fixed induction loop.
The customer service point has an accessible toilet on floor 2.
The entrance \alternative entrance\

The entrance stands out clearly and is illuminated. There is a canopy above the entrance.
The doors connected to the entrance stand out clearly. Outside the door there is sufficient room for moving e.g. with a wheelchair. The door opens automatically with a button.
Kirjavaraston avoimet ovet
Pasila Library
Tule tutustumaan seudullisen Helmet-kirjavaraston aarteisiin! Kirjavaraston avoimet ovet ovat nyt joka keskiviikko klo 15.00-19.00. Read more »
Kirjavaraston avoimet ovet
Pasila Library
Tule tutustumaan seudullisen Helmet-kirjavaraston aarteisiin! Kirjavaraston avoimet ovet ovat nyt joka keskiviikko klo 15.00-19.00. Read more »
Suomeksi » | På svenska » | In English