Puistola Library

View larger map
Address:
Nurkkatie 2
00760 Helsinki
Postal address:
Puistola Library, P.O. Box 76455, 00099 HELSINGIN KAUPUNKI

Telephone: +358 9 310 85076
E-mail: puistolan_kirjasto@hel.fi

Opening hours:
open Mon-Tue 09-20, Wed 09-18, Fri 09-16, Sat 10-16, closed Thu, Sun
Opening hours

, ,
Home pages »

Social media:
Facebook

Operated by:
Culture and Leisure Division, Culture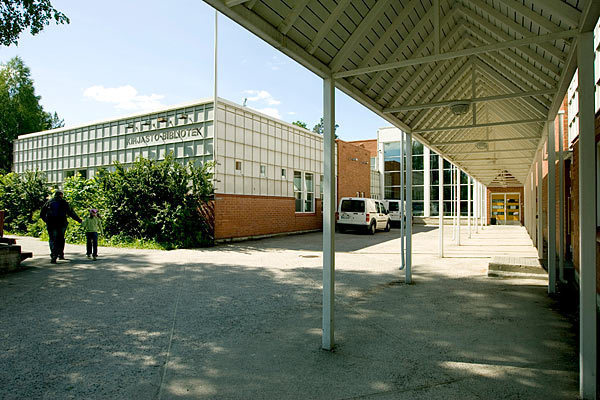 Accessibility
The route to the main entrance

The pick-up and drop-off area is located in the vicinity of the entrance, giving easy access to the pavement.
The route to the entrance is smooth and sufficiently wide and illuminated.
The main entrance

The entrance stands out clearly and is illuminated. There is a canopy above the entrance.
The doors connected to the entrance stand out clearly. Outside the door there is sufficient room for moving e.g. with a wheelchair. The door opens automatically with a button.
In the facility

The customer service point is on the same floor as the entrance.
The doors in the customer service point are hard to perceive.
The waiting room of the customer service point has no queue number system. The customers wait standing up.
The customer service point has a toilet marked as accessible on the same floor. The toilet door cannot be easily opened and closed.
Suomeksi » | På svenska » | In English