Tapanila Library

View larger map
Address:
Hiidenkiventie 21
00730 Helsinki
Postal address:
Tapanila Library, P.O. Box 73455, 00099 HELSINGIN KAUPUNKI

Telephone: +358 9 310 85073
E-mail: tapanilan_kirjasto@hel.fi

Opening hours:
open Mon-Thu 09-20, Fri 09-16, Sat 10-16, Sun closed
Opening hours


Home pages »

Social media:
Facebook

Operated by:
Culture and Leisure Division, Culture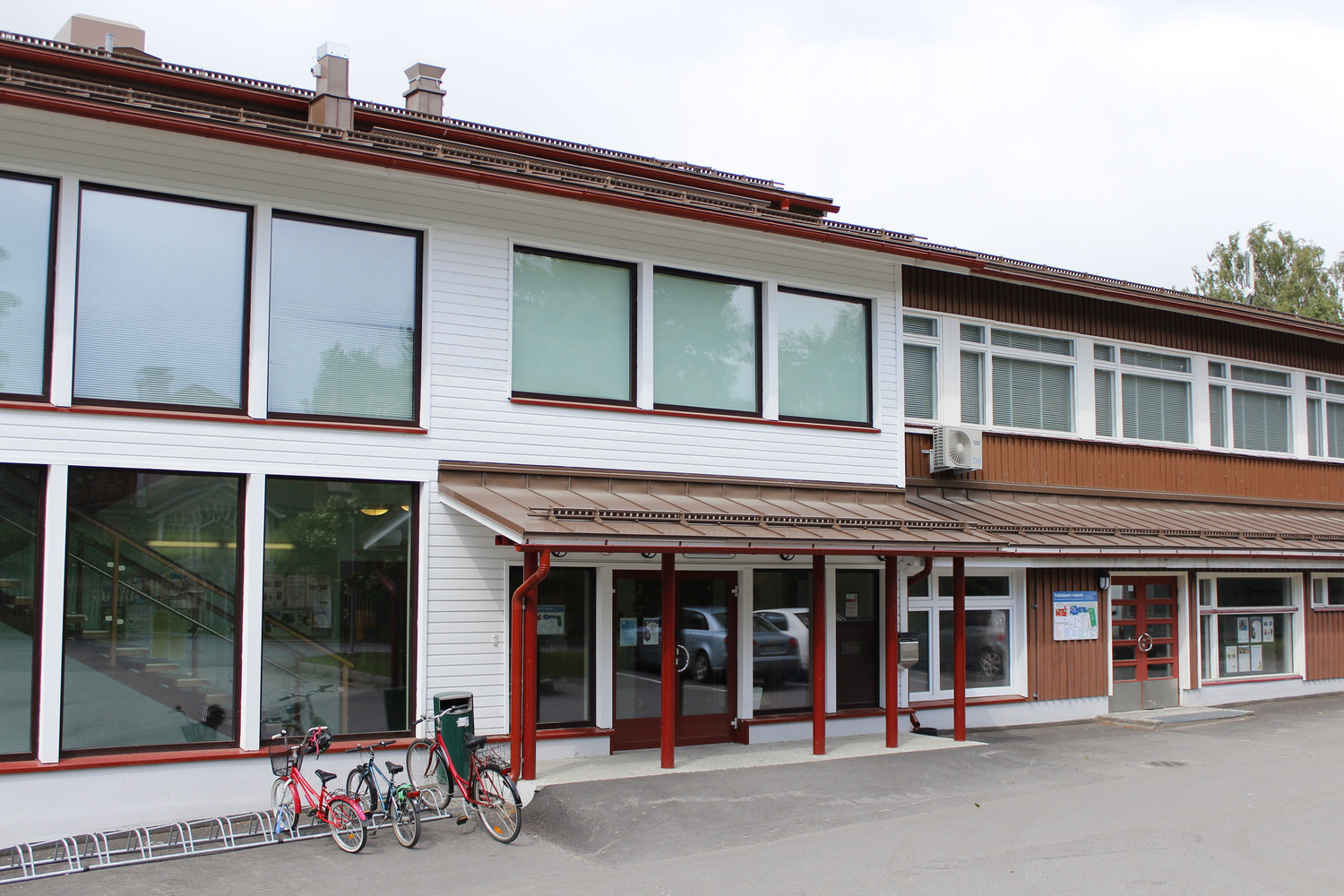 Accessibility
The route to the main entrance

The pick-up and drop-off area is located in the vicinity of the entrance, giving easy access to the pavement.
The route to the entrance is narrow and illuminated and it uses movement-guiding surface material.
The route has a ramp under 6 m long.
The main entrance

The entrance stands out clearly and is illuminated. There is a canopy above the entrance.
In connection with the entrance, there is 1 step.
The entrance has a ramp under 6 m long.
The doors connected to the entrance stand out clearly. Outside the door there is sufficient room for moving e.g. with a wheelchair. The door opens easily manually.
In the facility

The customer service point is on the same floor as the entrance.
The doors in the customer service point are hard to perceive.
The waiting room of the customer service point has no queue number system. The waiting room has chairs.
Pelipäivät
Tapanila Library
Kirjaston pelipäivissä pelaillaan yhdessä konsolipelejä kirjaston Nintendo Switchillä. Kaikki pelattavat pelit ovat ikärajattomia, eli sallittu kaikenikäisille. Tervetuloa pelaamaan! Read more »
Turinatorstai
Tapanila Library
Tapanilan kirjaston Turinatorstaissa kahvitellaan yhdessä torstaiaamupäivisin. Read more »
Iltasatutuokio
Tapanila Library
Iltasatutuokioissa luetaan erilaisia satuaj aina parillisten viikkojen torstaisin. Read more »
Perhelauantai: hämärähetkiä
Tapanila Library
Syksyn pimenevät illat kutsuvat tutkimaan hämärän olentoja! Kirjastossa kuvitellaan pimeän olentoja, kuunnellaan satua ja askarrellaan. Read more »
Suomeksi » | På svenska » | In English