Suo, guacamole ja Jussi – Tanssiteatteri Tsuumi | A performance on a bus!
Fri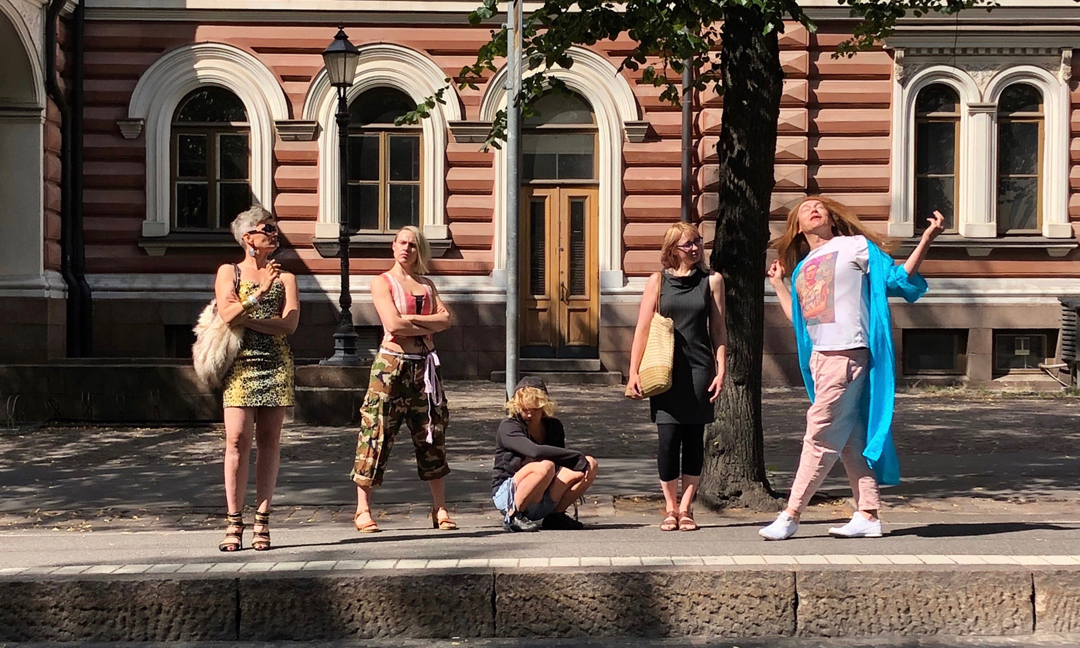 Suo, guacamole ja Jussi is a carnivalistic performance event that takes the audience on a bus trip to the views in Kannelmäki and Tapiola.
Duration: 150 min
Language: Finnish
Not recommended for children under 13 years
Event price
15/12 €
http://www.kanneltalo.fi/en/tickets
Further information
Sleeping Beauty virtually
Internet
Sleeping Beauty is one of the most beloved ballets of all time. The familiar story about the bewitched princess Aurora, the good and evil fairies,
Liisa Pentti +Co: Ref2020
Liisa Pentti +Co
The inspiration for the work Ref2020 has been Brian Eno's 58-minute-long composition Reflection.
Workout in Biitsi Pasila
Biitsi Pasila
Friskis&Svettis Helsinki and Biitsi Pasila organise three fun workout classes in summery warmth of +26C.