Kalenteri uudistui: Tutustuu uuteen, helsinkiläisten kanssa suunniteltuun kalenteriin osoitteessa tapahtumat.hel.fi.
RESCHEDULED Frankenstein – Red Nose Company
Sat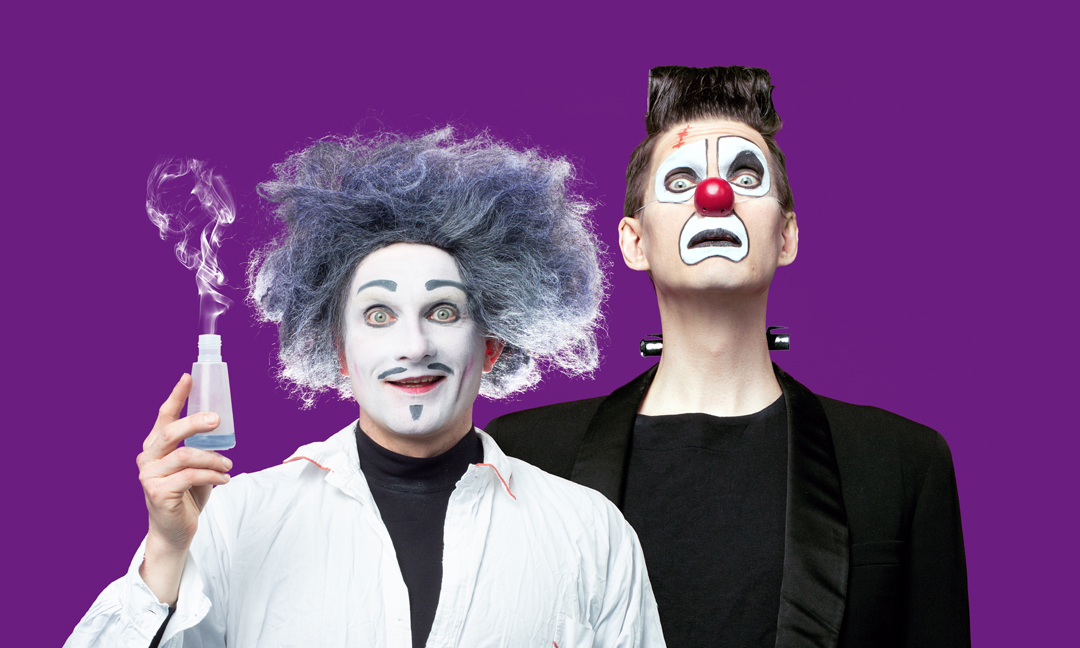 The event has been moved due to coronavirus situation to saturday 13.3. at 2 pm.
Already bought tickets are still valid.
You can return your tickets and apply for compensation before 30.1. from this link: https://web.lippu.fi/palautus/
We apologize for the inconvenience!
---
Script, directed by, on stage: Timo Ruuskanen and Tuukka Vasama
Production: Red Nose Company / Niina Bergius and Inka Virtanen Cooperation with Kanneltalo
Duration approx. 1 h
Language: Finnish
http://www.rednose.fi/en/
Peruutettu: Kaikki äidistäni
Finnish National Theatre
Pedro Almodóvarin elokuvaklassikkoon perustuva Kaikki äidistäni on pakahduttavan kaunis ylistyslaulu äitiydelle ja naisten voimalle.
Peruutettu: Pappan
Svenska Teatern
Hän on hyvin charmantti ja täsmällinen yksin asuva herrrasmies. Hänen rannekellonsa on kuitenkin usein hukassa eikä sitä löydy mistään.
Puistopuuhat
Playground Kaunokki
Puistopuuhissa leikitään vaihtuvilla leluilla ja teemoilla ulkona koko puistoaluetta hyödyntäen. Lapsi ja oma aikuinen leikkivät yhdessä turvallisesti.
Toimintatorstai
Playground Linja
Kaikenikäisille sopiva toiminta- tai leikkituokio vaihtuvin teemoin ulkona. Ei ennakkoilmoittautumista.