Kalenteri uudistui: Tutustuu uuteen, helsinkiläisten kanssa suunniteltuun kalenteriin osoitteessa tapahtumat.hel.fi.
CANCELLED: Mimmi lehmä ja Varis – Teatteri Hevosenkenkä
Thu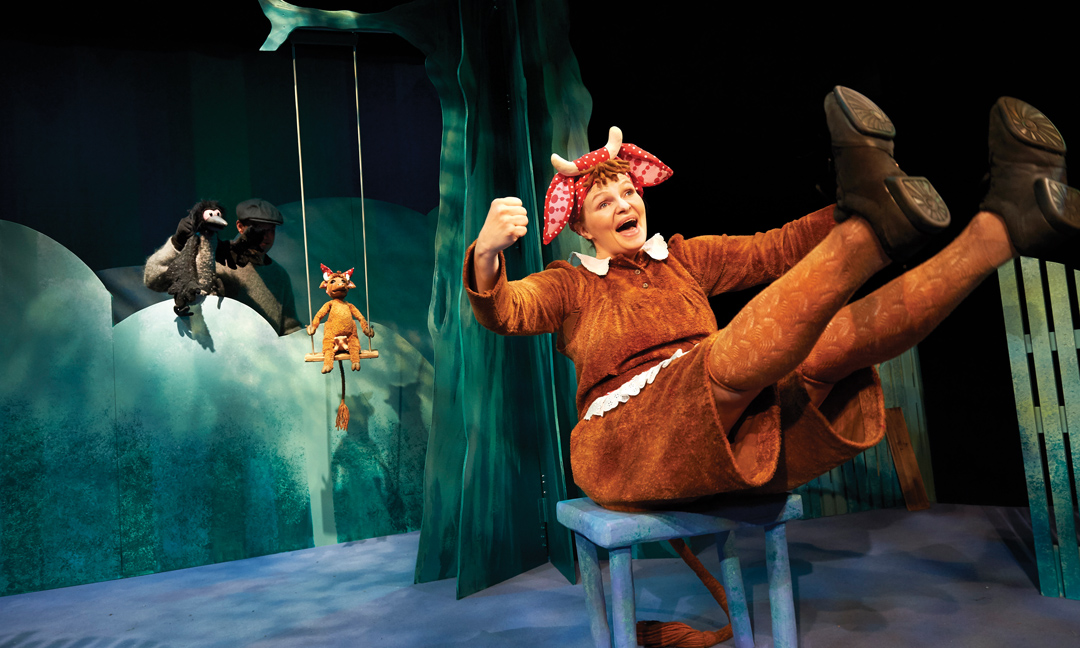 The event has been cancelled, We apologise for the inconvenience.
Ticket returns:
https://web.lippu.fi/palautus/
Tickets can be also sent via post.
Customers can will be compensated by sending the tickets to this address with their personal & bank account information:
Address:
Lippupiste Oy / "NAME"
Returns
Kalevantie
The happy Mimmi cow meets a craven Crow, and through many adventures together they become fast friends.
This interactive performance, based on a popular children's book, studies the many aspects of friendships.
Duration: 45 min
Language: Finnish
Tickets:
mon-fri mornings 11,50€ / Groups with instructor or teacher 3,50€
mon-fri evenings 14,50€
More information and ticket booking 08:00 - 16:00, 09 4391 220, hevosenkenka@hevosenkenka.fi & http://www.lippu.fi
Event price
Further information
Peruutettu: Kaikki äidistäni
Finnish National Theatre
Pedro Almodóvarin elokuvaklassikkoon perustuva Kaikki äidistäni on pakahduttavan kaunis ylistyslaulu äitiydelle ja naisten voimalle.
Peruutettu: Pappan
Svenska Teatern
Hän on hyvin charmantti ja täsmällinen yksin asuva herrrasmies. Hänen rannekellonsa on kuitenkin usein hukassa eikä sitä löydy mistään.