Kalenteri uudistui: Tutustuu uuteen, helsinkiläisten kanssa suunniteltuun kalenteriin osoitteessa tapahtumat.hel.fi.
RESCHEDULED Mistakes – Kinetic Orchestra
Sat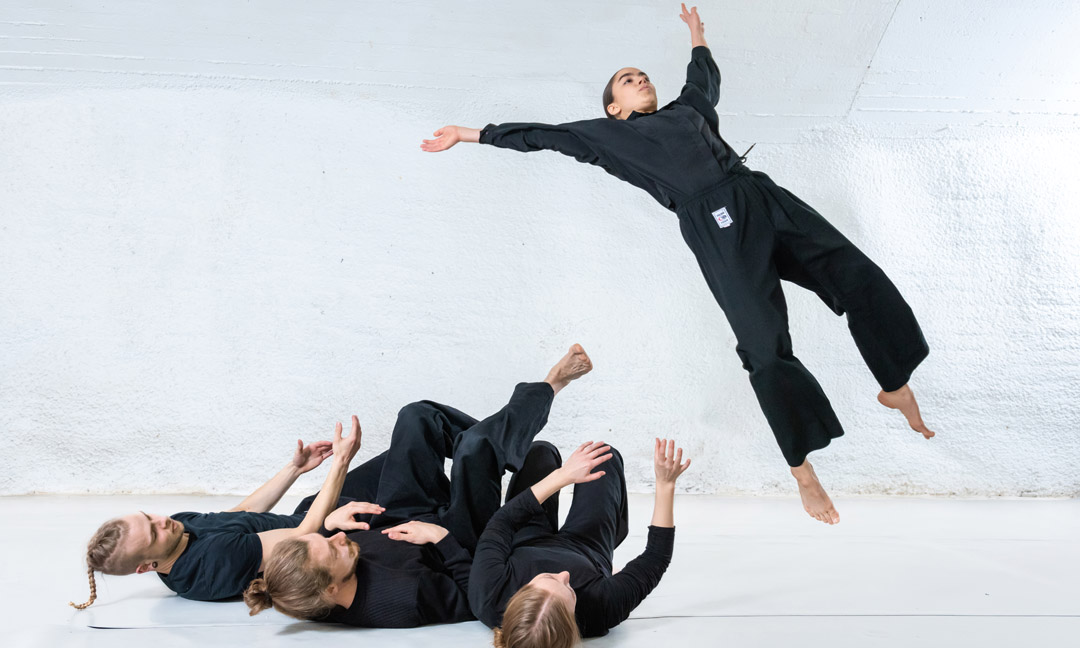 The event has been moved due to coronavirus situation to 23.1.2021
Already bought tickets are still valid.
You can return your tickets and apply for compensation before 12.1.2021 from this link: https://web.lippu.fi/palautus/
We apologize for the inconvenience!
-----------------------------------------
In its performance, Mistakes, Kinetic Orchestra strives to dismantle the laws, routines and customs of motion cultures through failures.
At the same time, they move towards transformation and a kinaesthetic orgasm.
Duration: 55 min