Kalenteri uudistuu: Tutustuu uuteen, helsinkiläisten kanssa suunniteltuun kalenteriin osoitteessa tapahtumat.hel.fi.
Global Music Department featuring: Transcultural Ensemble and Karakatum
Sat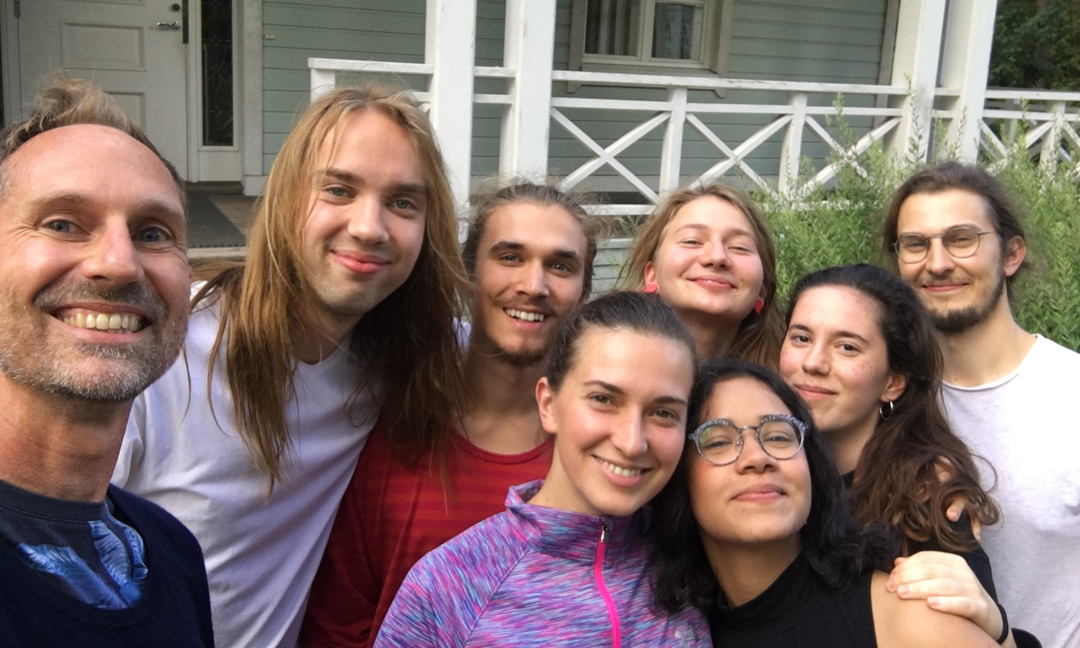 Sibelius Academy's Global Music Department embraces cultural diversity and aims to cultivate intercultural dialogue, understanding and collaboration through music and the arts.
This club features ensembles from the Global Music Department made up of students and teachers from many corners of the world including Aruba, Australia, Brazil, Czech Republic, Estonia, Finland, Jordan, Kosovo, Portugal and Serbia. Expect an evening full of innovative new music inspired by cultural diversity, intercultural collaboration and heart felt music making, celebrating the diversity of our planet.
1st Set
Transcultural Ensemble
Merve Abdurrahmani (Kosovo / Finland), piano, vocals, percussion
Jaakko Arola (Finland), sax, flute, bass clarinet
Susjaira Kerpens (Aruba), vocals, percussion
Heikki Kylkisalo (Finland), Uilleann pipes, guitar, Irish tin whistle, vocals
Kärt Tambet (Estonia), violin, viola, vocals
Nathan Riki Thomson (Australia), double bass
Joni Vierre (Finland), electric guitar, acoustic guitar, mandolin
Barbora Xu (Czech Republic), guzheng, kantele, vocals
2nd Set
Karakatum Percussion Ensemble
Led by Brazilian percussionist Adriano Adewale, Karaka-Tum draws on a wide range of percussion instruments including conventional, non-conventional, body and vocal percussion. Inspired by Afro-Brazilian rhythms, this large percussion ensemble incorporates drumming, song and dance to create a dynamic and creative sound world.
Adriano Adewale with students from the Global Music Department
Language: English
Duration ca 80 min
18+
Event price
10/8 €
http://www.vuotalo.fi/en/tickets
Further information
Christmas Party on Train
Helsinki Railway station
Christmas party offers old time feeling with live jazz classics and gypsy jazz.