Kalenteri uudistui: Tutustuu uuteen, helsinkiläisten kanssa suunniteltuun kalenteriin osoitteessa tapahtumat.hel.fi.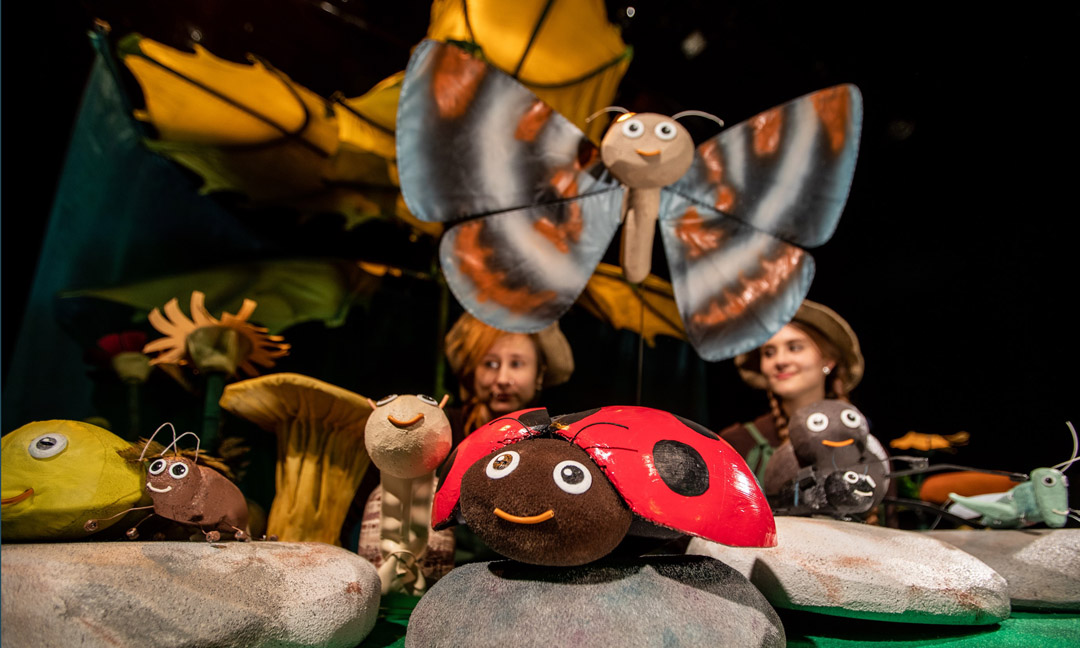 A ladybug is searching its place in the big wide world. This beautiful nonverbal adventure dives deep into the world of insects – with live music. Ideal as a first visit to the theatre.
Nonverbal
Duration: 30 min
Tickets & inquiries:: p. 020 724 2235, toimisto@nukketeatterisampo.fi
Event price
Free entrance
Further information
Magnesia Festival 2021
Suomenlinna Sea Fortress
Magnesia Festival is an atmospheric summer weekend on Suomenlinna Island located in the Helsinki archipelago.
Jänis ja kilpikonna
Mustasaari, N 60° 10,343' and E 24° 52,123'
Tänä kesänä Mustasaaren kesäteatterissa päästään nauramaan Aisopoksen klassikkosadulle.