Kalenteri uudistuu: Tutustuu uuteen, helsinkiläisten kanssa suunniteltuun kalenteriin osoitteessa tapahtumat.hel.fi.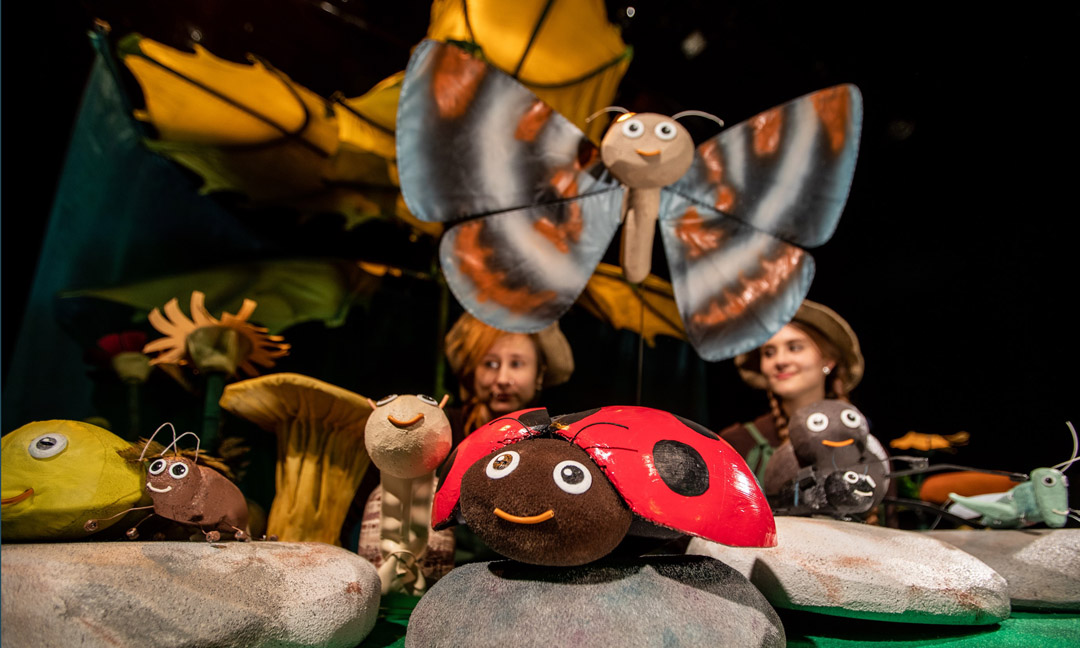 A ladybug is searching its place in the big wide world. This beautiful nonverbal adventure dives deep into the world of insects – with live music. Ideal as a first visit to the theatre.
Nonverbal
Duration: 30 min
Tickets & inquiries:: p. 020 724 2235, toimisto@nukketeatterisampo.fi
Event price
Free entrance
Further information
Keskiviikkopelit
Vuosaari Local Centre
Tervetuloa pelaamaan lautapelejä ja korttipelejä tai ulkopelejä keskiviikkoisin.
Liikuntainfo
Vuosaari Local Centre
Alueliikuttaja Pia Vartiainen paikalla lähiöasemalla antamassa liikuntaneuvoja sekä vastaamassa kysymyksiin.
Pihapuuhat
Playground Laurinniitty
Liikkuen, leikkien ja laulellen