Chevalier – Keppihevossirkus CANCELLED – Race Horse Company | Kindergartens & Elementary Schools
Thu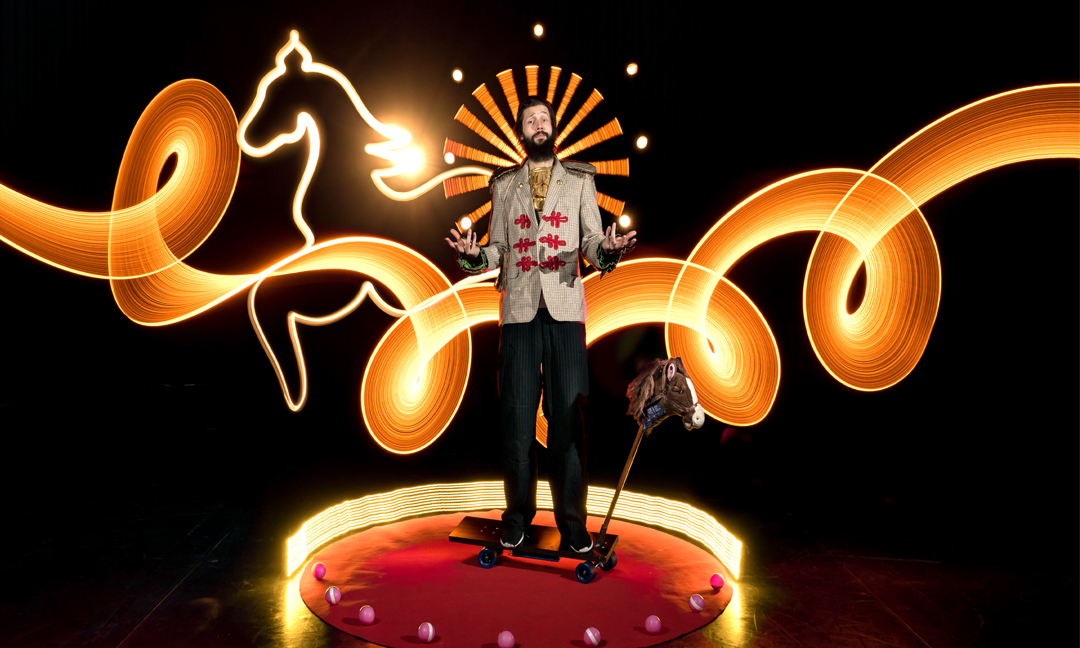 Keppihevossirkus Race Horse Company's Chevalier is a hilarious and atmospheric performance for children and families that takes its audience into the world of noble circus steeds!
The event has been canceled, we apologize for the inconvenience.
In this performance inspired by the history of circus, the circus' ringmaster rides a hobbyhorse and performs traditional circus tricks with hobbyhorses: acrobatics, juggling, balance tricks and clownery, adding a touch of Kalle Lehto's unique style, humour and the motional expression of a breakdancer to the mix!
Duration: 40 min
Mandatory pre-booking for groups:
http://www.stoa.fi/fi/taidekasvatus wed 19.8. from 10 am.
Attention! Participants are selected randomly from pre-bookings
Event price
Free entrance
Further information
Pihlajamäen lähiöteatteri
Pihlajamäki local centre
Pihlajamäen lähiöteatteriharkat keskiviikkoisin klo 12-15 Pihlajamäen lähiöasemalla, os. Liusketie 3 A. Tervetuloa mukaan!
Ihmeiden aika – Teatteriryhmä Saturnus
Annantalo Arts Centre
Mitä aika on? Miksi aika menee välillä nopeasti ja välillä hitaasti? Mitä kasvaminen tuo tullessaan? Ihmeiden aika on ryhmälähtöisesti työstetty mosaiikkimainen esitys ajasta, kasvamisesta ja niistä ihmeellisyyksistä, jotka näihin molempiin liittyvät.
Hämärätunnin Romeo
Kanneltalo
Musical theatre! In cooperation with Kaj Chydenius, Heikki Turunen and Tatu Siivonen!