Chevalier – Keppihevossirkus CANCELLED – Race Horse Company | Kindergartens & Elementary Schools
Fri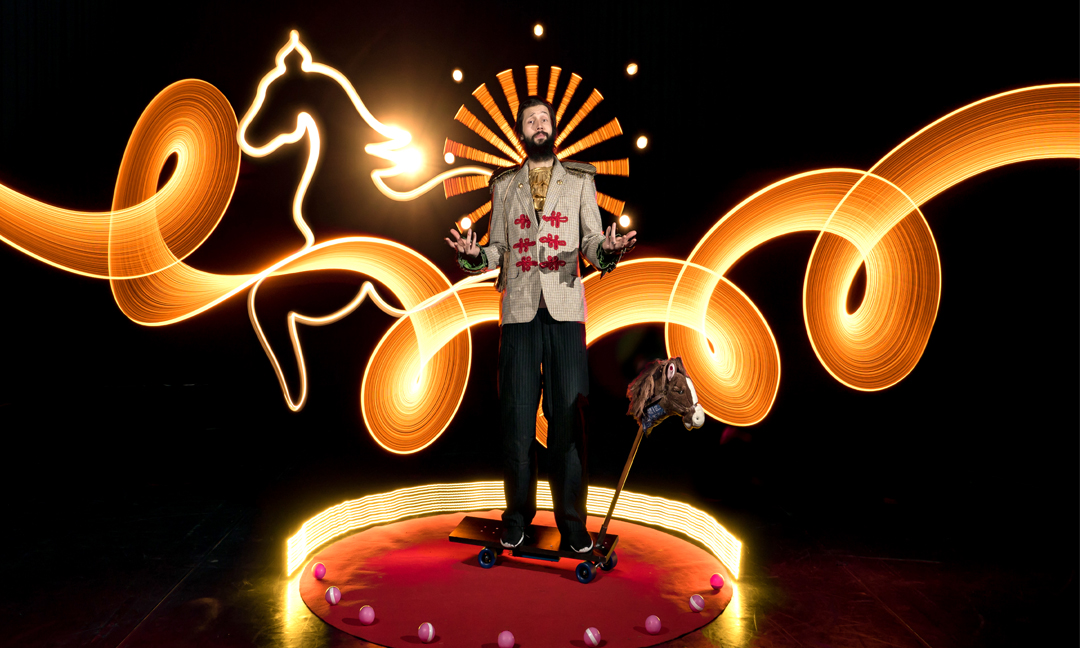 Keppihevossirkus Race Horse Company's Chevalier is a hilarious and atmospheric performance for children and families that takes its audience into the world of noble circus steeds!
The event has been canceled, we apologize for the inconvenience.
In this performance inspired by the history of circus, the circus' ringmaster rides a hobbyhorse and performs traditional circus tricks with hobbyhorses: acrobatics, juggling, balance tricks and clownery, adding a touch of Kalle Lehto's unique style, humour and the motional expression of a breakdancer to the mix!
Duration: 40 min
Mandatory pre-booking for groups:
http://www.stoa.fi/fi/taidekasvatus wed 19.8. from 10 am.
Attention! Participants are selected randomly from pre-bookings
Event price
Free entrance
Further information
The Betty Show
Aleksis Kiven katu 17, Helsinki
Delta Venus: The Betty Show
Koiramäen Suomen historia
Finnish National Theatre
Kuka oli Kustaa Vaasa? Entä kuningatar Kristiina? Miksi suomalaiset saivat oman aapisen? Oliko Suomessa noitia Ruotsin vallan aikana?
Kauhua kakaroille
Stoa
Hirveän suosittu tapahtuma järjestetään tänä vuonna pienimuotoisempana, mutta sisällöistä ja yllätyksellisyydestä tinkimättä.