Kalenteri uudistui: Tutustuu uuteen, helsinkiläisten kanssa suunniteltuun kalenteriin osoitteessa tapahtumat.hel.fi.
Virtual Christmas at the Savoy: Juha Hostikka and the Dallapé Orchestra
Tue – Sat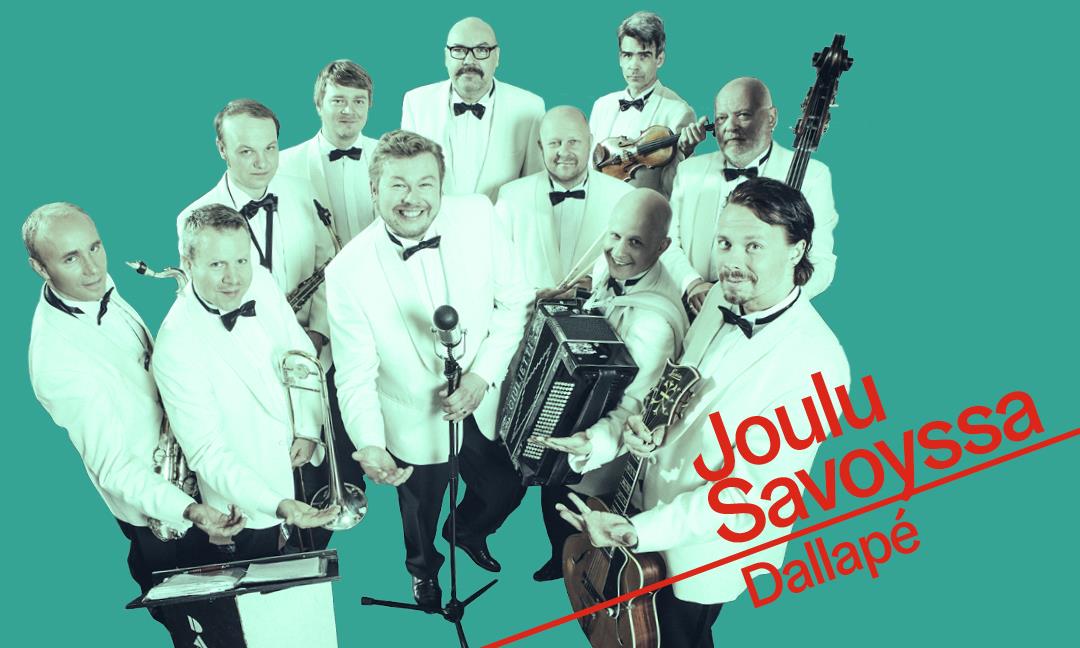 We can see the concert on TV Yle 1 25.12.2020 at 19:00 and 26.12.202 at 13:50.
SOCIALLY DISTANCED CONCERT!
Guest soloists Mari Palo and Maria Lund
The Dallapé Orchestra is an institution that has been entertaining Finland since 1925, and Christmas 2020 is no exception. At Christmas at the Savoy, Mari Palo and Johanna Försti add their voices to the Dallapé Orchestra led by Juha Hostikka.
Over their 95-year career in multiple incarnations, the Dallapé Orchestra have made evergreens out of innumerable Finnish tunes and introduced international hits to Finnish audiences. Major tours have been part of the orchestra's profile since 1931.
Soprano Mari Palo is a wide-ranging singer who approaches every genre with equal determination. She began her voice studies at the Central Ostrobothnia Conservatory and graduated from the Sibelius Academy with a Master of Music degree. She is a regular guest soloist at the Finnish National Opera and with productions by Finnish regional operas and freelance companies, and also at the Savonlinna Opera Festival. She has given Lied recitals and appeared with orchestras around the world.
YLE TV1 is recording the Christmas at the Savoy concert. It will be transmitted on the Christmas Day, 25.12.2020 at 19:00, as a renewal on 26.12.2020 at 13:50 and on the Finnish Radio Tuesday 22.12.2020 at 18:00.
Event price
37 / 47 / 57 €
Further information
cancelled:
Bändipaja
Partnership house Oulunkylä society house
Avoin bändipaja kaikille ja kaiken ikäisille bändisoitosta kiinnostuneille.